21.04.2016 07:04 by chris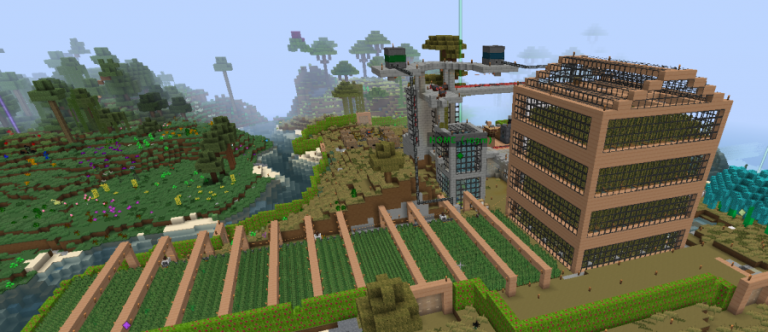 I just updated the server to version 2.5.0!
Please update your clients, so that you can play again.

Changes:

Infinity Evolved 2.5.0

Mods Added:
-ASP + GS Patcher by Chocohead

-Thaumcraft Inventory Scanning by Blay09

Mods Updated:
-BinniePatcher 1.6
-BrandonsCore 1.0.0.12
-Buildcraft 7.1.16
-Chisel 2.9.5.11
-Draconic Evolution 1.0.2a
-EnderCore 0.2.32_beta
-Fastcraft 1.23
-Forbidden Magic 0.574
-Forestry 4.2.11.59
-Immersive Engineering 0.7.5
-Immersive Integration 0.6.8
-Industrial Craft 2 2.2.819
-Logistics Pipes 0.9.3.114
-Railcraft 9.10.0.0
-Resource Loader 1.3
-Rftools 4.23
-Storage Drawers 1.9.7

Script Changes
-Corn/Rye Fix
-Sesame Seed Fix
-Wheat Seed Recipe
-CoalCoke Fix
-Minecart Dupe Fix
-Quartz Fix
-Bamboo Thatching Recipe Fix
-Added TiC Unstable Parts
-BioDiesel <-> Ethanol Refinery Fix
-Recipe fix for Smooth blackstone to Paved Blackstone
-RC Tin Plate Fix
-TC Nugget Dupe Fix

(Expert Only)
-Gear Achievement Tree Fix
-Sacrificial Orb/Knife Achievement Fix
-Remove lava power from MFR
-Paving Stone of Travel
-Altered the anointing paste recipe so it now works properly without any issues
-Replaced the image in guide for anointing paste recipe so it displays correct

Special Thanks to "Booker The Geek" for providing a lot of script fixes in this update.
---